CALENDAR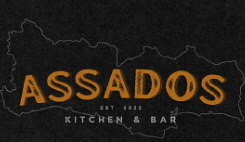 OCTOBER MEETING
Thursday, OCTOBER 26, 2023 at 6:00pm
Assados
102 Putnam Pike
Harmony, RI
Wine Tasting & Four Course Meal!
Blackberry Goat Cheese Salad


Fresh blackberry, goat cheese & arugula ~ Fig Dressing

Portuguese Stuffed Quahog


Large clam on the half shell with a Portuguese style stuffing with chorizo

Pork & Clams


Traditional Portuguese Dish ~ Marinated pork tenderloin tips, pan-seared and finished with little clams, potatoes, and a savory sauce
Portuguese Custard Tarts (Pasteis de Nata)
A rich egg custard nestled in shattering crisp pastry
Price Per Person: $40.00 ~ Includes Tax and Tip
*Please let us know if you prefer a vegetarian option, or have allergies/dietary restrictions

Reservations are required on or before October 19, 2023.
Contact Kady Rogler at (401) 487-3865 or kwholey10@gmail.com
*No Shows will be charged

*Please note that, for dinner meetings, we are required to submit the number of attendees to the host restaurant/caterer. If you reserve a meal and do not show, the GBA may be charged for your meal. Therefore, we reserve the right to charge for any expenses incurred by the GBA for meeting/event "no shows."
---
GBA Meetings are usually held on the fourth Thursday of each month, often at a GBA member restaurant. Members and guests enjoy a great meal and mingle with fellow business owners. We share ideas and take part in the many community events and projects featuring GBA involvement.
We're listening!
Suggestions for program items are always welcome. Please contact us with your program ideas.
Promote Your Business!
Please bring business cards and promotional materials to distribute at our Member Meetings.
Help Your Neighbors!
Please bring a canned good or two to help stock the Glocester Food Pantry. We'll deliver!
Help Your Four-Legged Neighbors!
Please bring any of the following to help the Glocester Animal Shelter. We'll deliver!
Pupperoni & Snausages
Bully Sticks/Hooves/Pig Ears
Canned Dog Food
Grain-Free Dry Dog Food
Adult Cat Food (dry & canned)
Kitten-Specific Food
Cat Treats
Small Cat Beds/Tents
"Yesterday's News" Cat Litter
Thinking of joining?
Please come and see what the GBA is all about! New members always welcome! Prospective members are cordially invited to attend our meetings!