Welcome to the
Glocester Business Association
NEWS & EVENTS

DECEMBER MEETING
Friday, December 9, 2016
Tavern On Main
1157 Putnam Pike
Chepachet, RI 02814
More Info & Reservations
FOOD BANK DONATION
We received a lovely thank you letter
from Carol Mauro, Director of Foster's
Department of Human Services
in response to our recent donation
for the Foster Food Pantry.
READ LETTER
SAVE THE DATE!
Thursday, January 26, 2017
GBA Annual Meeting
Crystal Lake Golf Club
Featuring Installation of Officers & Board of Directors and Award Presentation
WELCOME, NEW MEMBERS!
RI Real Estate
Glad Tidings Community Church
Cooper Hill Farm, LLC
Palomino
Catcon, LLC
Town Line Farm, LLC
Dare to Dream Ranch, Inc.
THANK YOU, CONGRESSMAN!
The GBA hosted a Business Roundtable Discussion with Congressman James Langevin on Monday, August 8, 2016 as part of his summer-long business community outreach effort. Numerous "micro business" issues and ideas were discussed.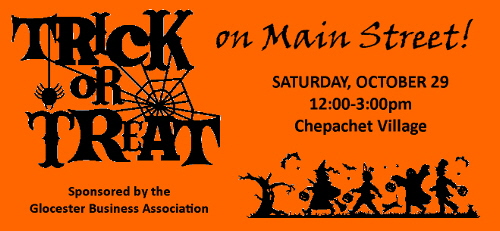 Thanks for Participating!!!
See Our Slideshow
Use this site to find out more about our organization and its members, meeting schedule and speakers, and special events designed to help promote the business community of Glocester, Rhode Island.
Should you wish to become a member of this dynamic group, visit the Join GBA page to find out how.
We hope you enjoy your visit!
THE GBA IS THE PROUD SPONSOR OF:
A $500 College Scholarship
"Welcome To Glocester" Signs
Trick or Treat on Main Street
... AND A CONTRIBUTING SPONSOR OF:
Ancients & Horribles Parade
Candlelight Shopping
Glocester Food Pantry
Glocester Heritage Society Gala
Ponaganset High School Music Department
NEW MEMBERS ALWAYS WELCOME!
Submit your GBA Membership Application online.
Pay by check or credit card.
CLICK HERE
MEMBERS ONLY!
The GBA logo is now available for use on members' websites.
CLICK HERE